Brenda Siegel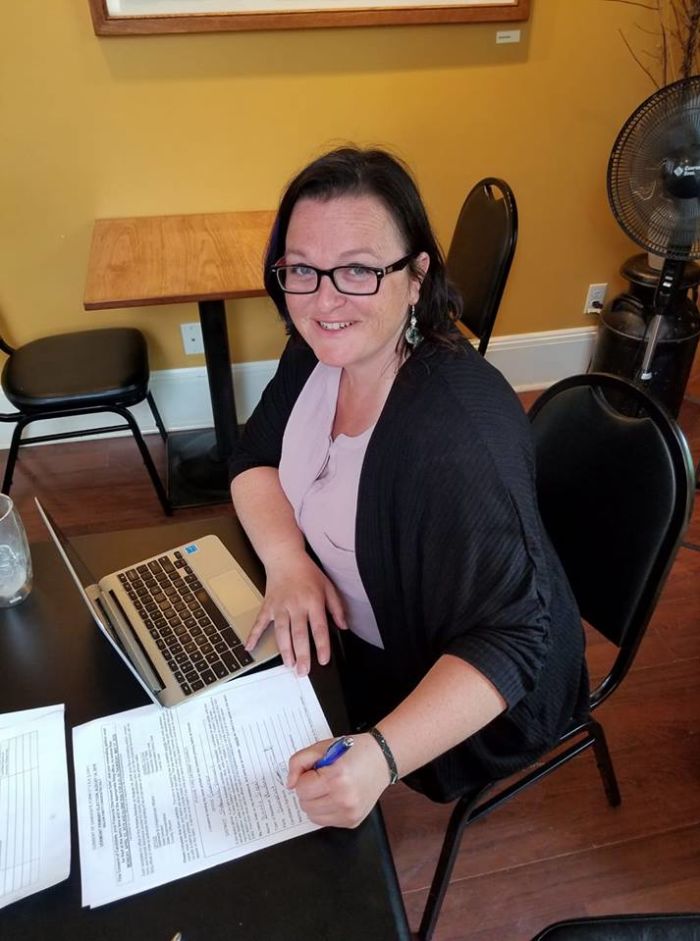 Brenda Siegel is the Executive Director and founder of the Southern Vermont Dance Festival, an educator and political activist. She is the Chair of the Newfane Democratic Committee and delegate to the Windham County Committee. She has long been heavily involved in politics and activist work locally, statewide and nationally. Brenda is a single mom and in the past four years Brenda has been committed to the Raise the Wage coalition and supporting efforts by Rights and Democracy. Since her 2018 campaign for Governor Brenda has traveled around the state and country to advocate, learn and push forward policy shifts for the overdose crisis. Brenda is a member of The Putney Huddle, in Putney Vermont. She serves on the board at Community Of Vermont Elders and sits on the state of Vermont's, Public Transportation Advisory Commission. Brenda is an alumni of Emerge Vermont and Run As You Are national training. Siegel is known around the state for her frequent Commentaries in local and statewide Newspapers.
We have seen all across the state, country and world, our children standing up, leading and begging us to implement the policies necessary to leave the earth for them and their children. We must prioritize renewable energy, transform our transportation system, introduce comprehensive weatherization initiatives and much more. Change must happen in every town, county, state and across the country if we wish to combat this crisis. We know that climate change is impacting the most marginalized folks across our state in a disproportionate way. It is important to give young people the platform and microphone with which to build on the movement that they have created and it is important for us to make the change that they need for their future.
Siegel's work with the Southern Vermont Dance Festival has given her a unique economic perspective. The festival was built as a long term economic driver for the Brattleboro area in response to Tropical Storm Irene in which Brenda and her son lost all of their belongings. She wanted to make a difference and bring people from around the world and every corner of this country to discover the small town of Brattleboro and be inspired to shop, eat, stay and visit throughout the year. In doing this she has seen the research of the economic impact of events of all kinds in our state and knows that with a little vision and innovation we can build a much stronger economy that supports our small businesses and our residents.
Brenda believes that the way we look at the economy is deeply flawed. "We know that wealth does not trickle down and in fact, poverty trickles up, yet we keep making policies that support the top while leaving behind those who struggle and the middle class. We need to re-think our outdated beliefs about what makes a thriving economy. We know that poverty creates a drain on our state, so it is in our best interest to make sure we build the economy from the bottom up instead of the top down. We don't have to choose between supporting business and employees, we can do both."
Brenda lost her Nephew, to a Heroin overdose on March 8th of 2018. She says that our state has the opportunity to be a leader in ending this epidemic. He was the son of her brother who died the same way over twenty years ago. In an OpED in the Commons written shortly after his death, she wrote: "REGARDLESS OF your opinion or belief, we have good evidence that what we are doing is not working. Our best chance at safe communities and raising children who don't experience the death of their friends with great frequency is to follow best practices that lead to people having the tools for recovery or reduce the harm of their use. We know this; we don't have another direction. The old way isn't working. It is time to change it. Siegel has successfully been fighting for and promoting evidenced based policy shifts across the state and country.
As a teacher, Brenda knows that education is the center of not only our children's future, but, the future of Vermont. Brenda has run programs and taught in public schools and colleges throughout Vermont and across the country. We must fully impiment the Ethnic Studies Standard, move to Universal Meals in Schools, look at a more equitable way to fund education and find creative solutions to keep our small schools open and therefor the economy sustainable in those communities. For the climate, for the economy and for our children.
"After a lifetime of working on the ground as an administrator, community leader, and political activist, I will bring the people's voices into the People's House. We are in a new era of politics where all voices and types of experience matter. Vermont needs statewide leaders who reflect the identities and experiences of regular Vermonters" said Siegel. "Moreover, we must expect our elected leaders to do more to support, reflect and make room for historically marginalized voices of black and brown Vermonters, transgender folks, lgbtquia+, Indigenous people, people with disabilities, and young people in our democracy. I am committed to bringing this kind of leadership into the Statehouse and state government."
Siegel decided to run for Lieutenant Governor after strongly considering how to best move forward a policy agenda that creates a state where regular people can not only survive, but also thrive. The position of Lieutenant Governor can positively work with legislative proceedings and policy debates, as well as sparking important policy conversations with the Governor and with constituents around the state.
Siegel continued to say, "Grassroots candidates are winning office and bringing voice to important issues such as healing the overdose crisis, acting boldly to address climate change and creating a bottom up economy that allows people to thrive despite their socio-economic status or identity. We are going to do these things not in exchange for political favors or for big money, but because they are the right thing to do."
Siegel has a life long history of being a community leader. She has spent her career putting forward creative solutions to problems and has been successful sitting down at the table with many different players to implement a strong vision for the future and it is time to take her leadership to the next level.